Using an exfoliating sugar scrub is a great way to keep your skin soft and to get rid of dead skin cells, but there are certain things you have to know before you commit to exfoliation. A common rookie mistake when it comes to exfoliating is to exfoliate every day. This won't do your skin any favors. The point of exfoliation is to clear away dry and dead skin cells and open clogged pores, by doing it every day you're just scrubbing skin that's already free of those things thanks to the previous day's exfoliation. This will irritate your skin and can actually cause more breakouts and redness than not exfoliating at all.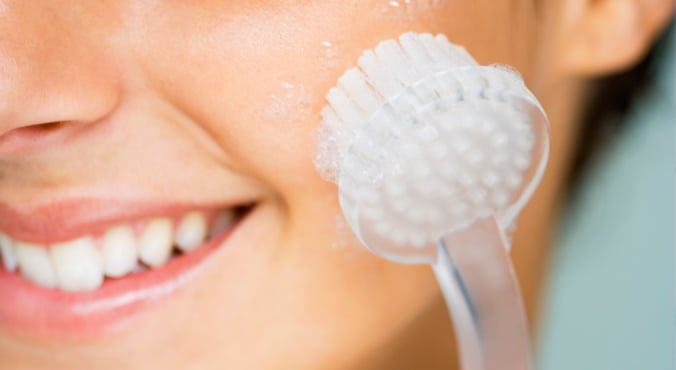 If you decide to start exfoliating it would be a good idea to skip two days between every day you do exfoliate. This way the skin you are exfoliating is not skin that has no impurities, but skin that needs cleansing and buffing. After you exfoliate, you should moisturize each time to prevent your skin from drying out. Certain natural exfoliaters contain ingredients that won't be suited to all skin types. If you have sensitive skin, any exfoliater that contains sea salt is best avoided. An exfoliating sugar scrub is the best type of exfoliater you can use in most cases.
If you keep up a regular routine of exfoliating, moisturizing and cleansing you skin should soon start to look and feel better. Don't get discouraged if the results aren't immediate, in a lot of cases your skin will get worse before it starts to get better. It can often become worse if you are too rough while exfoliating. You should be gentle, especially if you already have acne. Roughly exfoliating acne will only spread the impurities into other pores and aggravate the condition.